Author Description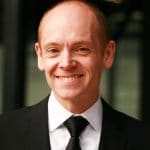 Michael Beaton
Michael is a Managing Partner of DRS. He joined Barclays Capital in 2001 working first as a derivatives lawyer and then as a senior structurer within the Complex Transactions Team forming part of the Equity and Funds Structured Markets trading desk. Here, he specialised in the design and documentation of derivatives linked to mutual funds, hedge funds, equities and indices. 
Michael left Barclays Capital to join DRS in October 2010 where he has responsibility for the firm's regulatory practice, with a particular focus on Recovery and Resolution Plans, Client Money and central counterparty clearing. Michael has appeared as a panel expert in a number of industry events on such topics as central counterparty clearing and CASS Resolution Packs.
Visit Michael's LinkedIn page to read more about his experience or to connect.
Author Posts
Sign up for
our newsletter
Join our mailing list to receive the monthly e-newsletter and alerts about future events and webinars.
Upcoming Events
October 19 @ 8:00 am

-

5:00 pm