Author Description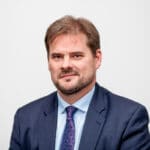 Daniel Carpenter Daniel Carpenter, Commercial Lead at Meritsoft, a Cognizant company Daniel joined the Meritsoft team in November 2014. He has over 20 years' experience in front, middle and back-office software solution provision across financial services industry. Daniel now specializes in providing regulatory technology expertise and solutions to leading global financial institutions. Post the acquisition by Cognizant, Daniel has continued to drive Meritsoft's global commercial push.
Author Posts
Back-office operations have historically been viewed as a cost center but according to a recent survey, a…
Sign up for
our newsletter
Join our mailing list to receive the monthly e-newsletter and alerts about future events and webinars.