Author Description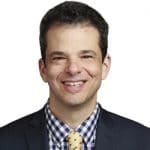 Brad Bailey Brad J. Bailey is a Research Director with Celent's Securities and Investments practice, based in the firm's New York office. He is an expert in electronic trading and market structure across asset classes and is a recognized thought leader in emerging capital market technology and capital markets fintech. Brad's research focuses on the evolution of market structure, trading, data analytics, and innovations in trading technology architecture and deployment. His research looks at legacy trading architecture and how firm's best incorporate alternative business and digital models. He has published research on FX, fixed income, cross-asset trading, DLT in the capital markets, exchange technology, and cloud models for deploying trading and data infrastructure. His recent consulting work involves advising clients on key capital market trends, trading platforms in listed and OTC markets, and alternative models for interacting with fragmenting liquidity. He has also advised and performed due diligence for venture and private equity investors. Research/Consulting areas: Equity micro-market structure, OTC derivatives, futures, options, exchange/ATS landscape and connectivity, cross asset trading, algorithmic trading, securities operations and processing, regulatory trends, data analysis in trading. Recent research and consulting projects: 
Due diligence of financial technology providers across valuation spectrum. • Vendor analysis of FX connectivity, fixed income, e-trading, and algo offerings. • Landscape of emerging capital market fintech firms solving pain points in markets. • Derivative analytics managing front/middle office trading & margin/collateral. • Architecture remapping for low latency derivative and securities trading. He also advised on multiple M&A deals for senior leadership at client companies, including: financial modeling, market segmentation, potential market sizing, revenue synergies and product expansion analysis. Trading system vendor selection as well as strategic technology planning for front end cross asset systems for buy- and sell-side. An authority on capital market fintech, Brad has been widely quoted in the press, including the Wall Street Journal, American Banker, Financial Times, Institutional Investor, Forbes, USA Today, and the New York Post as well as appearing on Bloomberg TV, BBC News, Sirius Radio, and NPR. He is also a frequent speaker at industry conferences and client gatherings globally. Prior to joining Celent, Brad spent over 20 years in the capital markets in trading, technology systems, product, market structure, strategy, analysis, and consulting at investment banks and broker dealers that include KCG Holdings (cross asset strategy and market structure), Aite Group (consultant and analyst in electronic and algo trading), RBC Carlin (quantitative equity trader), Citigroup (interest rate futures and listed derivative futures trading and sales) and ICAP (brokerage of credit derivatives and asset backed swaps). He also served on the boards of markets technology start-ups and the Equiduct exchange based in Brussels. He began his career as a software engineer in Tokyo. Additionally, he has worked in China, France and Spain. Brad holds an MSc from University of Colorado in Boulder, and a BS in mechanical & aerospace engineering from Rutgers University. He is fluent in French, Spanish, and can speak German, and has a working knowledge of Chinese and Japanese. Outside of work, he has taught skiing to Special Olympic Athletes and sailed across the Atlantic Ocean on a 13 meter ketch.
Author Posts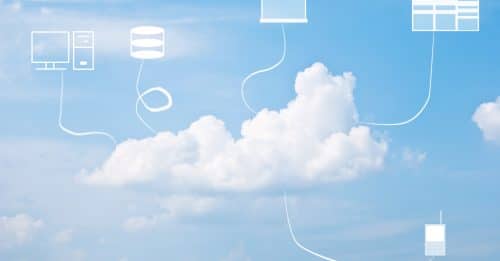 Cloud computing implementations have exploded over the last couple of years as firms and regulators reach an…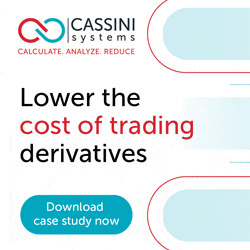 Podcast
LIBOR Transition: What are the Complexities and Opportunities in a System Execution Plan?
In this podcast series, we've discussed the high-level market aspects of the transition away from LIBOR, as...
Upcoming Events
There are no upcoming events at this time.
Latest Videos on YouTube
Collateral Management: What Are The Priorities for 2019?


The Future Of Financial Markets: Addressing Unknowns & New Opportunities