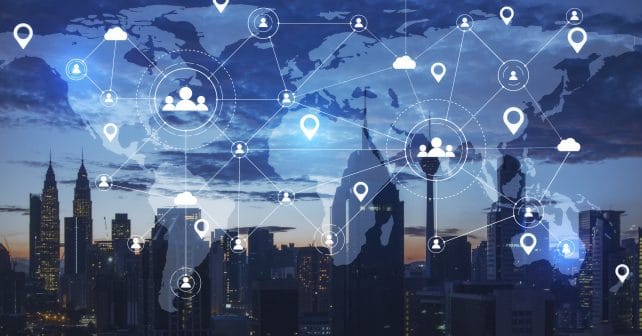 Middle offices at sell-side firms face both data and technological challenges generally and in particular when it comes to data flow and settlement failures. In a Q&A, Timothy Diggines, Consultant at capital markets consultancy GreySpark Partners, shares the highlights of the recent survey conducted with Torstone Technology on current middle office challenges.
Q. Recently, 45% of respondents to the GreySpark Partners / Torstone Technology survey stated they plan to change middle office systems entirely. What is the main catalyst now for firms looking to change their middle office systems entirely? Is the move to T+1 in the US and CSDR reporting requirements current catalysts?
A. Certainly, CSDR and T+1 in the US are expediting trends that are already happening in the middle office space, yes. The vendor space has been moving for some time toward filling in functional gaps in their offerings. Concurrently, with these more rounded solutions available, financial firms are cherry picking vendor solutions for workflows that each is best suited for. In effect, they are moving away from relying on one provider with gaps in its functionality to utilising more than one provider to patch the functional gaps and vendors are responding by plugging as many functional gaps as possible to reverse the trend.
Q. In the same survey, 60% of respondents highlighted settlement failures as a major problem due to inadequacies in the middle office. Can you share a little bit about why and how problems in the middle office are causing settlement failures for some firms?
A. It's a good question, as historically responsibility for resolving settlement failures lies mainly with Settlement Teams, ie. the back office. So, why now is it considered a middle office issue? Primarily this is because the scope of middle office responsibility grew larger following MiFID II, in that the middle office must now provide greater support to the front office to comply with the new requirements. This has changed the balance of power in favour of the middle office. The MiFID changes, in essence, shouldn't affect settlement rates, but a biproduct of MiFID II is the greater amount of information that clients are entitled to and it falls to the middle office to ensure that all the information passed to the Back Office is correct. As the article describes, there is a big problem with data flows between the front, middle and back offices across the industry.
Q. What other challenges do firms face as a result of inadequacies in the middle office? What about data flow disruption, lack of STP and problems will silos, for instance?
A. GreySpark's research clearly identified the lack of availability of real-time data to be a major issue in many firms. Having access to real-time data is hindered greatly by the absence of full STP.
Q. What's at stake if these challenges remain unaddressed? Is this just about increase in errors and thus increase in operational costs, for instance? Or is there a possible loss of competitive advantage for a firm should they continue to lack STP or automation in the middle office?
A. With increased trading volumes you could expect a corresponding increase in errors, but many of the firms we spoke to stated that this is not the case. Illustrating that there has been some improvement in lowering settlement failures. What the study showed was that Tier 1 to Tier 3 firms all experience the same challenges, in the pursuit of greater automation. No-one is losing a competitive edge, rather no one seems to be gaining it.
Q. Are there opportunities that firms can take advantage of when improving middle office functions? You mention API driven integration capabilities as one possible opportunity?
A. This is what most firms are looking at. As it stands, the lack of real time data is a big issue and more API integration offers a solution.
Q. What do you think is the most significant trend in the middle office space in the coming year?
A. Personally, I believe that the drive for the real-time data flow is and will continue to be the most significant trend in the middle office space. Firms are looking to achieve real-time data flow between the front, middle and back office. I also believe we will continue to see a push into the cloud. There has always been a slight hesitancy from firms, but there is good tech out there in the middle office space that utilizes cloud and so I wouldn't be surprised to see a greater shift in this direction.
Q. Were there any surprising findings from the survey for you?
A. There is a belief in smaller firms that Tier-1 firms have resolved all the issues that the smaller firms are struggling with. However, our research showed that this not the case. Tier-1 firms with big budgets and large headcounts do still experience the same issues albeit in a different scale.