Commentary
Stephen Bruel of TowerGroup talks scale and OTC derivatives Traditional custody is commoditized, and margins are falling….
The spirit of New Year has been the same throughout history; looking back at the old year…
Sarah-Jane Dennis of Investit tells us how… "In our experience over half of investment management firms using…
SIGN UP FOR OUR FREE E-NEWSLETTERS!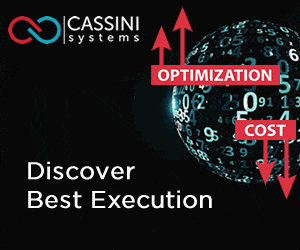 Podcast
Environmental, Social and Governance (ESG): Spotlight on Data
Part four of our four-part podcast series on ESG or environmental, social and governance (ESG) investing. In...
Latest Videos on YouTube
Collateral Management: What Are The Priorities for 2019?


The Future Of Financial Markets: Addressing Unknowns & New Opportunities