Author Description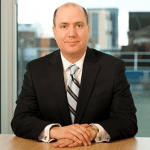 Ted Leveroni
Ted Leveroni is Chief Commercial Officer of DTCC-Euroclear GlobalCollateral Ltd. where he is responsible for the coordination and execution of the commercialization of the derivatives and financing collateral solutions offered by the joint venture. He works closely with the firm's clients, especially those on the buy side, to meet their evolving needs in the areas of collateral management and collateral processing. A key area of focus for Leveroni is responding to market and regulatory developments impacting industry participants.
Prior to his current role, Leveroni was Executive Director of Derivative Strategy and External Relations at Omgeo where he drove the company's derivatives business strategy. Before joining the DTCC / Omgeo organization, Leveroni was a Vice President at State Street Bank where he held several positions including Global Product Manager of Collateral Services where he was responsible for helping to drive execution for State Street's collateral services strategy globally, and Head of U.S. & Asia Pacific Business Development for State Street IMS, the firm's middle office operations outsourcing business.
 Leveroni holds a Masters of Business Administration from Boston College Carroll School of Management, a Juris Doctor degree from the University of Connecticut School of Law and a Bachelor of Arts in Economics from Fairfield University. 
Author Posts
Ted Leveroni, Chief Commercial Officer, GlobalCollateral Limited explores At a time of profound regulatory and macro-economic change…
A look at how collateral management is evolving with the introduction of utilities and a clear need for industrialization
In a Q&A, Omgeo's Ted Leveroni explores the importance of trade matching for exchange-traded derivatives amidst…
Sign up for
our newsletter
Join our mailing list to receive the monthly e-newsletter and alerts about future events and webinars.
Upcoming Events
October 19 @ 8:00 am

-

5:00 pm