Author Description
Subbiah Subramanian
Head of Instrument Engineering, Eagle Investment Systems, a BNY Mellon Asset Servicing Company(SM)

With more than 15 years experience in the investment industry, Subbiah Subramanian heads up Eagle Investment Systems' Instrument Engineering team. His prior experiences includes the development and management of critical portfolio management, pricing and security data warehouse systems. Having experience in the areas of quantitative research, trade execution, accounting and performance attribution, Mr. Subramanian brings a unique perspective in solving business problems. His experience in investment management software coupled with his knowledge of current market trends around derivatives adds tremendous value to Eagle's software development process.
Author Posts
The use of portfolio swaps is growing among investment managers. Subbiah Subramanian of Eagle Investment Systems explains…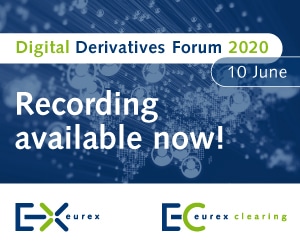 Podcast
Market Conduct & PAD: Regulatory Guidance for Remote Working
This is the second episode of our podcast series on "Market Conduct, Personal Account Dealing: How to...
Upcoming Events
There are no upcoming events at this time.
Latest Videos on YouTube
Collateral Management: What Are The Priorities for 2019?


The Future Of Financial Markets: Addressing Unknowns & New Opportunities