Author Description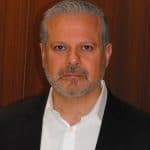 Roberto Verrillo Roberto Verrillo is head of strategy and markets at Elixium. Roberto joined Elixium in 2015 and is responsible for developing the new platform's overall strategy in light of the regulatory and structural shifts in financial markets.    He has almost 25 years of successful trading experience covering Repo, Cash Bonds, inflation and conventional asset swaps, various OTC and cross-currency products.   He was previously Managing Director/Desk Head of GBP at Nomura, where he was responsible for Sterling products including SWAPs, Gilt Edged Market Making, and Rob was the main driver of the RONIA project in association with the WMBA and LMMA and helped to implement the many initiatives and changes required to comply with the new regulatory environment.   Other previous positions include Senior Trader/ Executive Director at RBS; Senior Trader/ Executive Director at Lehman Brothers; and 10 years at UBS as Senior Repo trader, where he established the bank's GBP repo product.
Author Posts
Liquidity management has changed dramatically over the last decade as a result of post-financial crisis regulations, and…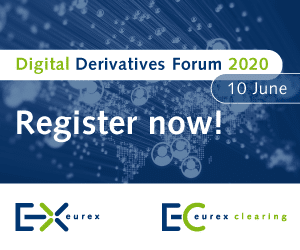 Podcast
Cybersecurity Trends and the Changing Role of the CISO
With the rate of cyber attacks on the rise, firms should be ramping up their cybersecurity procedures...
Upcoming Events
June 10 @ 9:30 am

-

12:45 pm
Latest Videos on YouTube
Collateral Management: What Are The Priorities for 2019?


The Future Of Financial Markets: Addressing Unknowns & New Opportunities