Author Description
Paul Gibson
Paul Gibson is a Business Consultant at Sapient Global Markets and is currently based in New York.

Specializing in new business and regulatory drivers, Paul has extensive experience in how these are impacting the capital markets industry. His current focus as a program manager of a top market infrastructure provider's data quality initiative was the result of an engagement to advise on its products and services strategy, helping to identify strategic growth areas and facilitate the board's decision on further investment.

His previous client was a top European investment bank, focusing on the impacts of regulatory reform on the bank's execution, clearing and reporting workflows, designing solutions, and planning implementation to facilitate eventual compliance and more efficient operating models.
Author Posts
Tracking and managing new trade reporting requirements are complex and costly. In a recent DerivSource webinar, Paul…
Many market participants have already invested heavily into their trade reporting processes and systems, however, firms face…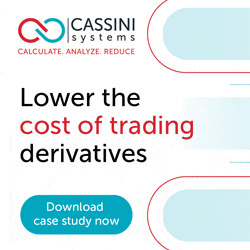 Podcast
LIBOR Transition: What are the Complexities and Opportunities in a System Execution Plan?
In this podcast series, we've discussed the high-level market aspects of the transition away from LIBOR, as...
Upcoming Events
There are no upcoming events at this time.
Latest Videos on YouTube
Collateral Management: What Are The Priorities for 2019?


The Future Of Financial Markets: Addressing Unknowns & New Opportunities