Author Description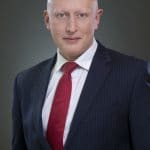 Justin Chapman Justin Chapman, global head of Market Advocacy and Innovation Research at Northern Trust. Reporting to the President of Corporate & Institutional Services, Justin Chapman is the Global Product Executive in charge of Northern Trust's Securities Services where he is responsible for strategy and profitability. Justin is also the Global Head of the Market Advocacy & Innovation Research organization which coordinates Northern Trust's key industry and regulatory advocacy engagements whilst researching and framing new market and technology innovations to drive profitable business growth and operational performance. Career Background Justin has a diverse industry background covering; Equity Trading, Head of Trade Architecture, Global Head of Strategic Implementation, Global Head of Change Management, Global Head of Fixed Income Operations, Global Head of Tax Operations, Head of Industry Marketing, Head of Product Development and Sales, Head of Operations Asset Servicing. Justin's career also includes investment banking, asset management, custodial, management consultancy and the vendor space. Industry Credentials In recognition of his global leadership in the areas of regulatory advocacy and driving innovation across the industry, Justin was recognized at the Global Custodian awards as the 2017 GC Person of the Year. Justin is part of Euroclear Group Client Advisory Board. He represents the securities industry as Vice Chairman of the Association for Financial Markets in Europe's (AFME) Post Trade Division Board, Chairman of AFME's Post Trade Future Technologies Group, a member of the International Securities Services Association's (ISSA) Distributed Ledger Technology Working Group and the Financial Services Roundtable Dodd Frank Advisory Committee in the U.S. He has previously held leading industry positions as Chairman of International Securities Association for Institutional Trade Communication (ISITC) Europe and was the founder and Chairman of SWIFT's International Securities Advisory Group.
Author Posts
Northern Trust recently announced that it has deployed legal clauses as smart contracts on its private equity…
Sign up for
our newsletter
Join our mailing list to receive the monthly e-newsletter and alerts about future events and webinars.
Upcoming Events
October 19 @ 8:00 am

-

5:00 pm