Author Description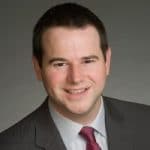 Joseph Spiro
Joseph Spiro, Director, NY Head of Collateral, Societe Generale.
Mr. Spiro joined Societe Generale as the NY Head of Collateral 2012, where he leads a team responsible for OTC derivatives & Repo collateral management.
Mr. Spiro has been a part of the derivatives industry for over 18 years, predominantly specializing in collateral management for OTC derivative and repo products. Prior to joining SG, Mr. Spiro held the position of Derivatives360 Product Specialist at BNY Mellon, where he covered the full suite of derivatives services, including trade confirmation, trade lifecycle, valuation, reconciliation, custody and collateral management. 
Mr. Spiro has also held positions as US Head of Derivative Collateral Management Service Delivery at BNY Mellon, Head of the US Margin Desk at Deutsche Bank, and Cross Margin Specialist at Merrill Lynch. Mr. Spiro is a member of the SIFMA AMF Derivative Ops Committee, as well as the ISDA Collateral Infrastructure Committee, and has been a contributor to ISDA publications in the field of collateral management. He has spoken on several industry panels regarding topics within the collateral management community.
Author Posts
A look at the benefits and adoption of tri-party collateral management services to create efficiencies in collateral management.
Sign up for
our newsletter
Join our mailing list to receive the monthly e-newsletter and alerts about future events and webinars.
Upcoming Events
October 19 @ 8:00 am

-

5:00 pm