Author Description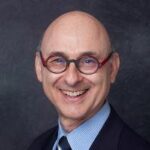 Hersh Shefrin Hersh Shefrin holds the Mario Belotti Chair in the Department of Finance at Santa Clara University's Leavey School of Business. Professor Shefrin is a pioneer of behavioral finance. He has published widely in the area and writes for both academics and practitioners. Professor Shefrin regularly teaches behavioral finance to both undergraduates and graduates. He often speaks on the subject to portfolio managers, security analysts, and financial planners both in the U.S. and abroad. In addition, he is frequently interviewed by the media on financial matters, writes occasional blogs for Forbes and the Huffington Post, and can be followed on Twitter at @HershShefrin.
Author Posts
"There's the psychology that provides the risk within as well as the world that provides the risk…
Sign up for
our newsletter
Join our mailing list to receive the monthly e-newsletter and alerts about future events and webinars.