Author Description
David Farmery
David is COO, Message Automation. David spearheads the company's business development efforts. He also is responsible for the company's consulting activities, plus finance, legal, and HR functions. Prior to joining Message Automation in 2005, David had seventeen years in a variety of banking roles in the city, most recently as Chief Operating Officer of Nordea London Branch. David is a Chartered Accountant and a qualified Corporate Treasurer.
Author Posts
David Farmery, COO at Message Automation offers a brief overview on the possible business and operational challenges…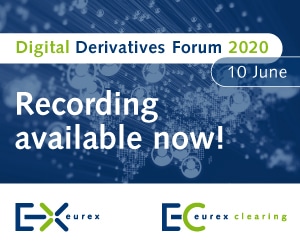 Podcast
Market Conduct & PAD: Regulatory Guidance for Remote Working
This is the second episode of our podcast series on "Market Conduct, Personal Account Dealing: How to...
Upcoming Events
There are no upcoming events at this time.
Latest Videos on YouTube
Collateral Management: What Are The Priorities for 2019?


The Future Of Financial Markets: Addressing Unknowns & New Opportunities