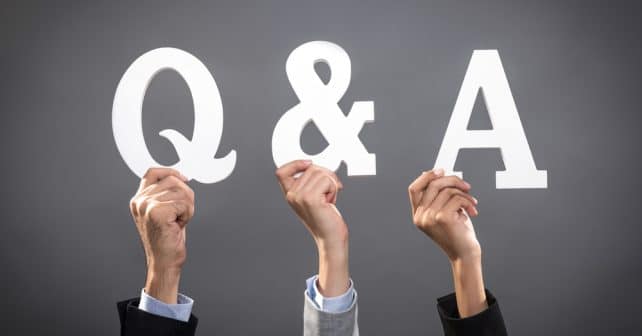 Etrading Software is set to be the exclusive Registration Authority (RA) for new the International Organisation Standardization's (ISO), standard for Digital Token Identifiers (DTIs). This move paves the way for standardisation among crypto asset classes, which will improve liquidity and efficiency within post-trade processing for this market as needed to support institutional investment. In a Q&A, Sassan Danesh, Managing Partner of Etrading Software, discusses this industry milestone and shares what's next for the firm as the new RA.
Q. Etrading Software has been nominated to become the exclusive RA for the ISO standard for DTIs. Can you share how this decision came about and what your role as RA will entail?
A. ISO ran an RFP process – lead by the subcommittee responsible for standardisation of reference data for financial services (TC68 / SC8). This subcommittee is also responsible for other identifier standards such as the ISIN, CFI, UPI and LEI.
Two bids were received: a joint Bloomberg / Kaiko bid, and a bid from Etrading Software Ltd. The ISO subcommittee selected the best response. The Registration Authority is exclusively responsible for the global issuance of the new digital asset identifiers.
Q. Why is standardization needed now for this space?
A. Standardization is needed in the crypto-asset space as the range and volume of assets traded rapidly expands, and market participants including regulators are grappling with similar problems stemming from non-standard reference data sets. One of the most fundamental data-points is an identifier to provide a common frame of reference describing the subject-asset for buyers, sellers, liquidity managers, investment managers, regulators etc. As volumes have increased, market behaviours (and individual asset-class behaviours) have been better understood, informing the design of ISO's Standard, which is based on the fundamental technical characteristics of the assets.
We believe the new standard is timed very well, as no regulator has yet mandated a standard for regulatory reporting of digital assets. ISO is justifiably viewed as the premier international standards body by the global regulatory community, given its strong governance model, and we anticipate working closely with regulators and policy makers to ensure the new identifier is suitable for their needs, whilst also addressing the growing demands of market participants.
Q. What are the main benefits of introducing a standard?
A. The standard will provide a common frame of reference for identification, based off unique, immutable, technical characteristics of the subject-asset. This will bring countless benefits to market participants, including: Price discovery and Liquidity Management, by enabling transactions to be aggregated and analysed agnostic of trading venue (i.e. without the current ambiguity of different identifiers for the same asset on different venues – classic example Bitcoin with both BTC and XBT). Reporting functions will be greatly simplified again by removing ambiguous tendencies – either multiple identifiers for the same products, or identifiers which change as assets convert (into other assets) during their lifecycle. Financial institutions which operate at large scale (e.g. investment managers) and regulators could both benefit significantly from this facet of standardisation. Operational risk management will be impacted positively as arbitrary basis / difference between reference data-sets is eliminated / minimised through this standard.
Q. Do you see the use of a standard among DTIs essential to support uptake among the institutional investment community? Has a lack of a standard held investment back in the past from this sector?
A. We certainly see the use of a standard as hugely positive in encouraging institutional investment managers into the space, for the reasons outlined above. It is expected their engagement would focus regulatory attention, which would support standardisation, greater transparency and protection for market participants. Standardisation is a tool for fostering innovation by removing unnecessary ambiguity and friction, and streamlining operational and control processes. Very difficult to say if the lack of standardisation has held investment back, but we are expecting the impact of the standard to be positive and reassuring to investors who have so far been reticent to manage investments at scale.
Additionally, many institutional investors are already familiar with existing ISO standards produced by the same ISO subcommittee, such as ISIN, UPI, LEI. The DTI has been developed to allow close alignment across the ISO family of identifiers, which will simplify its implementation across the existing technology stack of institutional investors who already utilise existing ISO standards.
Q. Can you share any expectations for the timeline and rollout of the standard?
A. We are targeting launch of the service for some time in the 3rd quarter of this year.
Q. Do you need market participants to become involved to support this initiative?
A. Yes, we anticipate publishing a call for participation in Q2 2021 to market users who wish to be actively involved in shaping the new service. Such users will have the opportunity to participate on the DTI service's Product Advisory Committee and provide recommendations on best practices for the DTI service.