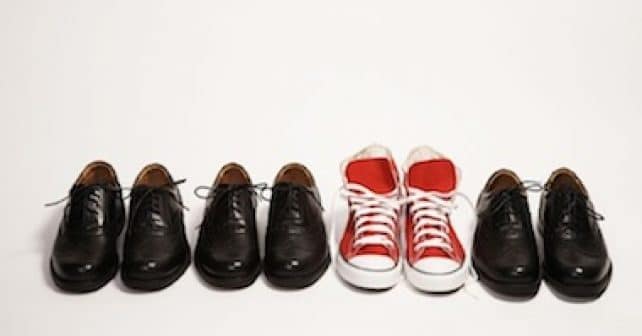 As the pandemic marches on, financial professionals are settling into their home office desk chairs. Lynn Strongin Dodds explores how professionals can be proactive by seeking opportunities to upskill, participate in e-learning and engage with existing and new networks.
In March, when homes became makeshift offices, very few market participants thought this would become a way of life until the end of the year and beyond. However, for now this is the state of play which is why employees on all rungs of the ladder have to think about sharpening their skills, leveraging technology to better to deliver outcomes, enhancing the never ending virtual meetings and strengthening their connections and networks.
Sharpening Skills & Keeping Engagement High
"WFH, or remote working requires a slightly modified skill set to the previous office-based team environment," says John Norris, Founder and Co-director of Moonlight IQ, a specialist communications agency. "While initially many people enjoyed the improved work/life balance and no commuting – and still do – WFH also has the potential for significant distractions, especially during the first wave lockdown."
He adds that now WFH has evolved to be a new 'normal', the approach to work, fellow team members and client expectations have necessitated a modified approach to work and delivery. At the same time. structure, process, review, and completion have remained the focus, but the challenge is how to achieve results, while keeping the team engaged, committed and productive without appearing to micromanage everyone and everything.
These sentiments are echoed in a recent article from McKinsey. It points out, "workers across industries must figure out how they can adapt to rapidly changing conditions, and companies have to learn how to match those workers to new roles and activities. This dynamic is about more than remote working—or the role of automation and artificial intelligence. It's about how leaders can reskill and upskill the workforce to deliver new business models in the post-pandemic era."
This change is particularly difficult for those in financial services whose modus operandi was long hours in an office. Many never entertained the thought of working remotely. In fact, it was frowned upon until now. The pandemic not only disrupted their daily routine but also the well-worn path of career progression. The questions now are what are the best ways to climb the career ladder or in some cases, look for new opportunities?
E-learning and education
One way is to sharpen the skillsets. Anita Karppi, Co-founder of K&K Global Consulting and the Buy-side Trading Community who in 2020 successfully completed global executive education at the University of Cambridge said, "upskilling virtually is a really important tool to keep current and upgrade your knowledge. This has been highlighted during the pandemic. Future proofing yourself is very important and using your spare time effectively will keep you at the forefront of your career."
She adds that business degrees give you a strong foundation but there are several educative courses available online depending on the person's interests. "Think outside the box, ask your peers and colleagues what they found useful with courses they have taken," she adds. "Don't underestimate the time commitment around your job and outside of work commitments. Commitment and dedication are key".
Aine Hall, Executive Recruiter at Hawksearch, is more circumspect of the value of business degrees. "I do not think they are mandatory to begin or advance in a career in financial services," she says. "The majority of executives seem to fall into the sector and learn the details of the industry from within. Many employers take the view that subject matter can be learnt, therefore, they seek communications skills with a good attitude and work ethic over domain knowledge."
She believes a good way to improve and advance in a career is to take advantage of the multitude resources on the market including conferences, self-study, training course (in-house or external), events, books, articles, webinars, and podcasts. "They are all a valuable part of everyone's personal and professional development," she says, pointing to career outcomes from Yale's online career courses in financial services. They state on their website Coursera the learner outcomes for the financial markets course is 28% of learners started a new career after completing these courses and 24% got a tangible career benefit from this course.
Hall also agrees that courses such as chartered qualifications like the Investment Management Certificate, CFA or The Chartered Institute for Securities & Investment – to name a few, are a good route to career enhancement.
Meanwhile, the International Capital Markets Association (ICMA), which have a host of courses, are also teaching virtually. They range from live streaming of the Financial Markets Foundation Qualification (FMFQ), Primary Market Certificate (PMC) and Fixed Income Portfolio Management and Construction to self-study for qualifications in the Introduction to Primary Markets, Bond Markets and Securities Operations Foundation Qualification (SOFQ).
"Education is part of the wider mandate of the Association," says Marc Granville, Director – Head of Executive Education at ICMA."Before the pandemic 85% to 90% of our courses were face to face in a classroom but we have completely switched to a digital format and as we had never done this before were not sure what the demand would be. However, we have been pleasantly surprised by how strong it has been. A lot of people are facing uncertainty and upskilling is now a priority for them in both enhancing the skills they already have or demonstrating to their employers that they are willing to learn other skills to support the business as well as making themselves more marketable if they need to look for a new job."
Virtual networking and keeping connected
While learning from the confines of a living room is doable, remote networking is much more difficult for workers used to mingling at mid-day coffees, after-work drinks, working lunches, and dinners, not to mention the conferences. This has meant a new way of fostering bonds and will take more effort. Sonya Shellard, Co-Founder & Course Director, #RideTheWave Professional Coach Training cannot stress enough the importance of "engage, engage and engage some more – people need to connect with other people to make up for the loss of human connection that many are suffering from."
There is a plethora of social media avenues they can pursue, according to Alla Lapidus, Co- founder and Director of Moonlight IQ. "The reality is that virtual networking is never going to be the same meeting people face-to-face," she says. "To take events as an example: wondering around a conference, bumping into people you know, sharing impressions of the last presentation can't be replaced by virtual contacts. However, there are good tools provided by various event organisers, so take advantage of those – create a profile and reach out to people you would'd like to speak to."
She notes that "LinkedIn can also be great, if you use it wisely, i.e. give people a good reason to want to communicate with you. Twitter can also be useful, if you follow the right people, you can engage with them. It is laborious, and does not come naturally, but it is much better than nothing! Given that this is our new normal, at least for now, let us make the best of it."
Hall also extols the virtue of LinkedIn and Twitter but suggests engaging with existing connections and followers as well as those that are not in your social media circle. "This way you will expand your network and broaden your own visibility,"she says, adding that events are also a good way to broaden networks. "Attend your client's events, find events on EventBrite, join associations, sign up for trade events. These will allow you to network with professionals in the industry, grow your connections, learn and share your knowledge."
Events are also important in terms of forging bonds but also raising the profile of an organisation. Whatever the reason, standards should not slip just because they may now be shorter and virtual. "The Alpha Trader Forum has always been a face to face private, exclusive, invitation only meeting with a well-respected brand name, integrity and credibility," says Karppi. They are now online but keep your discussions and talking point highly relevant and time efficient."
Hall recommends setting specific goals in terms of "what you want out of interacting with the speakers you're interested in talking to. Would you like to just ask them a question or have a one-on-one Zoom call? Are you hoping to turn them into potential mentors, job leads or industry connections? Figure out how they can offer the most value to you and be very articulate about your goal. Be sure to also mention how you can use your resources to support them as well."
Virtual Fatigue? Wake up with Webinars
DerivSource has been running webinars for nearly a decade with hundreds attending each event. With a large percentage of people working from home, everything has gone virtual and some suggest there could be too much out there. DerivSource's Managing Editor and Founder, Julia Schieffer, shares her tips for how attendees can get the most out of webcasts.
Be selective – Register and attend fewer webinars that you truly plan on attending
Mix it up – Participate in a broader variety of webinars and not just those based on your immediate area of interest.
Get involved – You will get so much more being an active participant, so ask questions and ask them early into the presentations. Make the speakers work for you!
Put the shutters up – block your diary and make it a priority to attend and whatever you do don't multitask – checking emails is the no. 1 distraction. Would you spend all the time staring at your phone while having a coffee with a colleague?
Do it on your time – most webinars are recorded and on demand so schedule time to watch these when it works for you.
Collaborate with your colleagues – There are many webinars so share or delegate to others in order that you can collectively share notes from different events thereby gaining more knowledge than you would otherwise on your own.
Want to learn more about a particular topic? Tell us what we should cover in our upcoming webinars and podcasts! Email us at Editoratderivsource.com