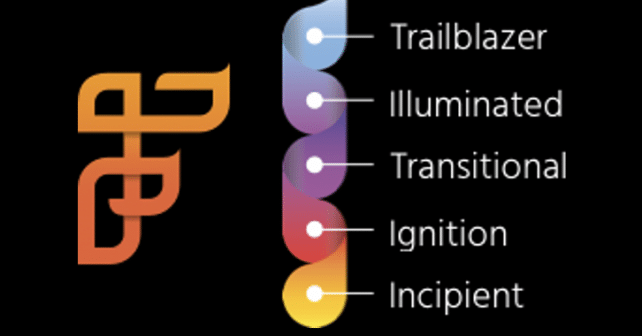 Firms are focused on developing 'ecosystems' and an API strategy is key to these wider plans but the level of sophistication of a firm's digital maturity in the area of APIs can vary greatly, says Virginie O'Shea Founder of Firebrand Research. Where does your firm stand? Participate in the Firebrand Research API strategy assessment tool to discover if your firm is in the 'incipient' or 'trailblazer' stage.
Capital markets firms have been using application programming interfaces (APIs) for several decades but over the last couple of years, the notion of an API strategy has been rearing its head during industry discussions and boardroom meetings. APIs are simply a means of connecting systems to each other or providing an interface for connecting a user to a data set or service, but APIs have evolved since they were first introduced into the realm of financial markets and so has the focus of their application.
The notion of an API strategy appears to be less about the technology itself and more about the development of a community of service or data providers—often being called an "ecosystem" by the strategists in question—that can be accessed via a centralised platform. Think about how Apple offers a platform to access lots of different applications via its various technology solutions. It can be an internally-focused strategy that joins up the dots between various functional areas and technologies within a financial institution's (virtual) four walls, or it can be an externally-focused strategy that is developed to service clients or provide access to partners.
Though the goals of a firm's API endeavours may vary from one firm to another, the strategy is generally about establishing the parameters for API design and developer-focused criteria for building APIs. It is also about providing a central point for developers and strategic partners to engage with the financial institution or vendor in question. The concept is like a hotel where various APIs are housed to connect to the wider community of services or data feeds, depending on the focus of the strategy.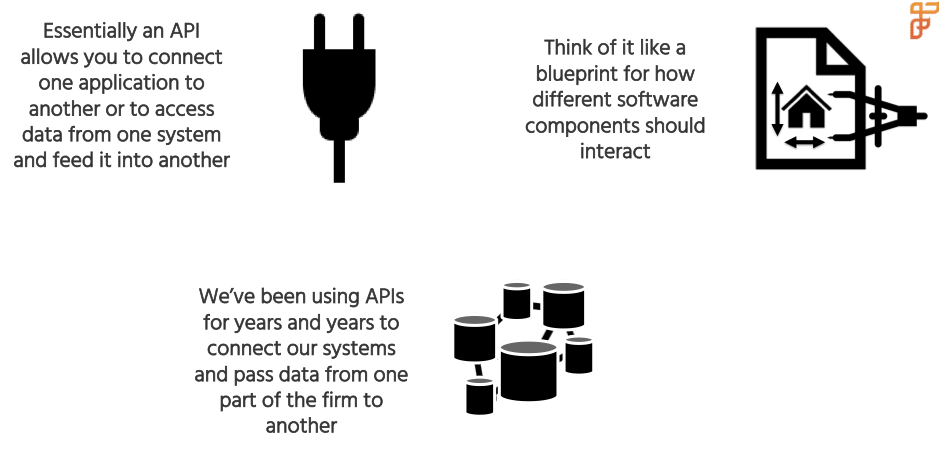 Firebrand Research has developed an assessment to help firms understand their digital maturity in the area of API strategies. The short series of multiple-choice questions allows firms to be ranked on the proprietary five-point Firebrand Research scale, from those at an immature stage of development at the "incipient" stage to those leading the market at the "trailblazer" stage. The API strategy assessment can be accessed here.