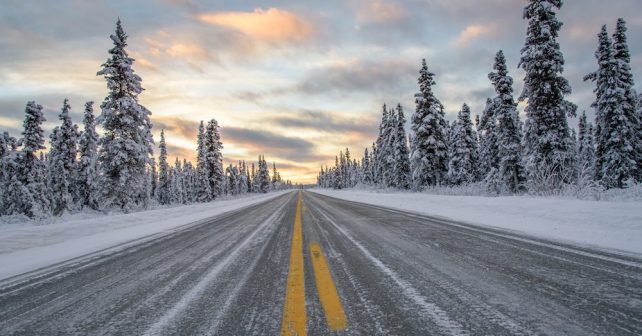 Lynn Bishop was appointed Chief Information Officer at the Depository Trust & Clearing Corp (DTCC) in 2019. In a Q&A, she offers insight into the role and her goals for 2020, and discusses the challenge and opportunities digital transformation will present in the coming year for DTCC, as well as the industry at large.
Q. In 2019 you became chief information officer at DTCC after holding multiple C-level roles in development and technology at the firm. Can you share with us why you decided to make this move to Chief Information Officer now? Are there any milestones or developments you oversaw in the past that have supported you in your new role today?
A. I've been very fortunate during my fifteen years with DTCC to have held a number of different roles that exposed me to many areas of the firm and allowed me to gain valuable experience to serve as Chief Information Officer. My first interaction with DTCC was as a consultant, and based on that positive experience, I was delighted to be recruited and hired as a full-time employee.
My first assignment for DTCC was in our settlement business, which became an important stepping stone to being appointed Chief Technology Officer and later, Chief Development Officer. Over the course of my career here, I've been fortunate to have many opportunities to challenge myself and gain development and infrastructure experience while also learning more about DTCC's businesses. For instance, I've been involved in large-scale transformation efforts, such as expanding and re-platforming the underlying IT infrastructure to support DTCC's Global Trade Repository (GTR) service, an important trade reporting service that has brought new levels of transparency to the derivatives market since the '08 crisis. Our teams also played a leading role in transitioning the U.S. equity markets to a standard settlement timeframe of trade date plus two days (T+2) in 2017. This was an historic achievement for the industry and DTCC, and has reduced costs and improved safety and efficiency for investors and market participants.
I am excited to bring all these experiences to my new role. My predecessor, Bob Garrison, leaves huge shoes to fill, but I am looking forward to the opportunity to lead and evolve DTCC's technology strategy into the new decade with an incredibly talented team of technology professionals around the world.
Q. Can you briefly explain your role as Chief Information Officer, including your goals and strategy for 2020?
A. DTCC's technology underpins post-trade services that are critical to the smooth functioning of the global financial markets. In 2017, for example, we processed over 1.85 quadrillion in securities transactions. As such, my top priority as CIO is to make sure that DTCC continues to seamlessly execute every single day while also delivering robust and innovative solutions that safeguard the industry and meet regulatory and client demands.
Within my role, I'll be looking to continue to execute and build upon our IT STARS (Security, Timely, Automation, Resilience, and Services) strategy, which will enable us to respond more quickly to changing industry and client needs, take advantage of new technologies to drive innovation, and ultimately ensure we are delivering maximum client value. In fact, we are currently in the middle of a large-scale rearchitecting and modernization of our technology platforms and systems to create the platform of the future. At the same time, we continue to assess our entire technology landscape, including our applications and infrastructure, to identify and implement optimal solutions to improve our productivity and resiliency. It's not often in the course of your career that you can make an indelible impact on the industry in which you work, but that's the opportunity we have right now to transform post-trade processing for the next generation.
"It's not often in the course of your career that you can make an indelible impact on the industry in which you work, but that's the opportunity we have right now to transform post-trade processing for the next generation."
Q. What themes or trends will you be paying close attention to in the coming year?
A. We expect the digital transformation of financial services to continue, with further adoption of new technologies like cloud and Distributed Ledger Technology (DLT), the emergence of digital platforms and the increased use of application programming interfaces (APIs).
Each of these technologies will be impactful, but APIs will likely fundamentally change how market infrastructures operate and work with their clients in the future. Over the past year, we've been focused on creating a DTCC API marketplace, which will benefit both employees and clients. Our internal developer marketplace is just like the App store on your phone. It's a one-stop shop for our developers to access reusable assets, APIs, shared services and other content for their projects. We want to reduce time-to-market and create cost efficiencies for the firm while promoting collaboration and innovation. With our external marketplace, we'll be able to deliver our services to clients in the way they want them, providing the flexibility they need to interact with our data and solutions through a single, simplified portal. It's taking the digital platform model of Netflix or Amazon, and applying it to the post-trade processing of financial transactions.
I also anticipate that cloud usage will continue to grow and play a critical role for firms as security and resiliency continue to improve. At DTCC, we are actively leveraging the cloud, allowing us to improve time to market in delivering new services. Due to the critical nature of the work we do, we are proceeding with caution when it comes to moving Tier 1 services to the cloud, but we are continuing to work with service providers to make sure they can provide a level of resiliency equal to or better than our proprietary data centers.
As for DLT, we're still very optimistic about its potential, but the challenges we cited several years ago are now widely recognized across the industry. As a result, the conversation has shifted. It's no longer viewed as a solution for everything. It is now being evaluated with a much more critical lens and must demonstrate where DLT can achieve actual efficiencies and solve business problems.
Q. What are the most significant hurdles that the fintech community or financial market participants face in 2020? How can the industry and market utilities, such as DTCC, overcome such obstacles?
A. The need for strong, robust cyber practices and protocols are more important than ever ascyber security threats grow in frequency and sophistication. Not only should the optimal approach to cybersecurity be durable, but it must be flexible and capable of evolving as the threat landscape changes. This will continue to be one of the top threats facing financial services in the coming years.
Q. Diversity and inclusion (D&I) initiatives are shaping up to be a key theme for 2020. Are there D&I opportunities 2020 within DTCC or in the industry at large?
A. The financial services industry has both a pipeline problem attracting girls and women into Science, Technology, Engineering and Mathematics (STEM) roles, as well as a retention challenge once women are in the workforce. While I do see an increasing sense of urgency around this issue and progress is being made, as an industry we haven't been able to move the needle in a meaningful way. The good news is that there is strong consensus that this requires attention.
I am proud to serve as DTCC's senior sponsor of Girls Who Code, a national non-profit organization working to close the gender gap in technology, and I actively support DTCC's D&I efforts, including programs and initiatives that are helping to develop emerging talent and women in technology. As a firm, we arecommitted to increasing diversity across the organization and expanding access to STEM education and training to further diversify the talent pipeline of the future.
Q. How will 2020 be different from other years? How will DTCC evolve to keep up with this expected evolution?
A. In 2020, we expect the digital transformation of financial services to continue; for the industry to continue to prioritize cost reduction and increased efficiency; and for there to be heightened attention on operational and business resilience. Technology is central to all three of those themes, and I am proud to work alongside my colleagues to seize and capitalize on the opportunities in front of us.