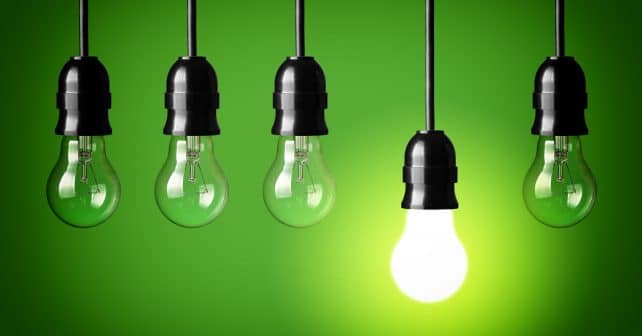 Changing market conditions and new regulations are transforming the securities finance space, just as business and technology innovations provide new opportunities for market participants to improve the processing and management of their stock lending and repo businesses. In a Q&A, DerivSource spoke with David Selwood, vice president, head of managed services (Securities Finance and Collateral) at FIS, about the rise of managed services, and how they can support the changing needs of securities financing businesses. Watch the video.
Q: How is the securities financing industry changing at the moment?
A: The trends are different in different regions but there is positivity in the markets. In Asia, we see expansion and activity with many market participants looking to gain access to new markets with little standing in their way. In the Europe, Middle East and Africa (EMEA) region, everyone has been very focused on regulation for a number of years. The industry is now at a point where the format, delivery and timelines of those regulations are finally coalescing and becoming clearer, allowing solutions to emerge. In the US, there is quite a bit of growth among smaller firms, with new participants entering the market to deliver more boutique securities lending and repo services.
Q: Market participants are familiar with the concept of outsourcing. How is a managed service concept different, and why is it relevant today?
A: Outsourcing refers to the wholesale lift and shift of services, infrastructure, or resources, even including such things as telecoms. Managed services involve specialization around a specific market, in this case the securities lending and repo business.
At FIS we talk about application managed services versus infrastructure managed services. You can have application managed services without infrastructure, but you can't have an infrastructure managed service without application expert. Rather than trying to lift and shift wholesale infrastructure pieces out of an organization, we focus on our applications and what we can deliver to our clients and customers.
Q: What are the deciding factors that are behind a firm's decision to move to managed service approach for securities finance?
A: There are three key drivers: cost, resources and expertise, and project delivery. We examine these in the context of the short, medium and long-term goals of the business and the technology firms that consult with us.
Firms are very focused on total cost of ownership (TCO)—understanding what a service is going to cost over a period of time. Understanding the detailed makeup of that services and respective costs, in advance reduces risk and enables Firms to see year-on-year or even month-on-month exactly what they are going to get for their money.
With regards to resources and expertise, a managed service provider can ensure a consistent level of service across the term of a project. A Firm's internal resources and subject matter expertise is likely to change over a five-year time frame as people either leave or move on to other projects, taking their institutional knowledge with them. With a managed service contract, the provider can build up a specific areas of long term expertise to mitigate this risk.
Similarly for project delivery, firms may have an expert on delivery and implementation which is in demand for other projects. Within a managed services environment, firms can maintain that focus and build that type of project delivery in the short, medium and long term into that service. Aligning business and technology within that is absolutely key.
Q: Can you give an example specific to securities lending and repo businesses that might be considering this move?
A: The main draw lies in the resources and expertise. A firm may have concentrated expertise on an application in a particular location—say in the UK or US. If the firm then wants to expand into a new market in Asia, such as Singapore for example, they might lack the required expertise in-house. Or they may only have a very light-touch support service available to them in that region, with no real expertise in case of problems.
The benefit of moving to a managed service is that the delivery of that service becomes the provider's responsibility. FIS has expertise in those regional locations—we have that level of product delivery and that level of managed service wrapped into the same engagement model. That allows firms to expand and utilize that expertise across their engagement in a way they haven't been able to before.
Q: For firms considering a managed service, what are the challenges and benefits they can anticipate?
A: The main challenge has to do with preparation—firms must understand their own needs before entering into an agreement. That analysis and planning is key to the overall delivery and it is important not to underestimate that.
The benefits are having a partnership in place with a clear set of deliverables. Understanding what that is at a contractual level, married to all the agreements that go with that in terms of what the service will look like and what additional services are included. This enables a Firm to focus on driving its business forward over a period of time, however long that term may be.
It is crucial to have a partner that is prepared to engage dynamically, envisioning their future, be that at a business level, for example with regulation—certainly a major topic, or technology like platform changes, technology delivery and the user experience. A successful partnership is built on linking technology decisions with what the business wants.
Q: Finally, for firms considering a move to managed services for securities finance, what advice would you give them to make this a smooth transition?
A: The main piece of advice is to set clear goals. Understand what you want to achieve from a managed service. What are differentiators, what is the key deliverable you want to get out of it in the short, medium and long term? Understand what the business wants to achieve within the constraints of its technology.
How will you measure success? Is it the ability to complete a project that you have been struggling to deliver in a certain period? Can a partnership make that happen? The measure of success can be anything from moving to a new version of software through to a new internal requirement. Are you trying to create larger volume for example, but are struggling to do that with the resources and expertise available?
Have those conversations internally before any Vendor engagement begins and certainly before any detailed discussion begins.
*To hear more on this topic, please watch the DerivSource Influencers Interview video with David Selwood.