XVA
Aite Group's latest report finds that banks are turning to third-party XVA providers for more robust solutions….
NEX Optimisation, which helps clients reduce complexity and optimise resources across the transaction lifecycle, has introduced capital…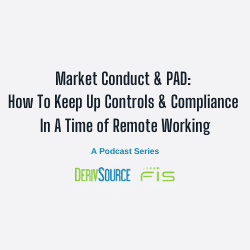 Podcast
Market Conduct & PAD: Regulatory Guidance for Remote Working
This is the second episode of our podcast series on "Market Conduct, Personal Account Dealing: How to...
Upcoming Events
There are no upcoming events at this time.
Latest Videos on YouTube
Collateral Management: What Are The Priorities for 2019?


The Future Of Financial Markets: Addressing Unknowns & New Opportunities