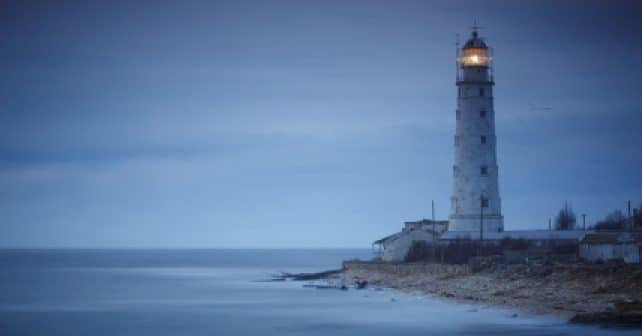 Everywhere you look this year, people have become more focused on environmental issues, sustainability and business integrity. Environmental, Social and Governance (ESG) investing has become much more popular as growing numbers of younger investors seek to evaluate companies on their performance in these areas and exclude companies with poor track records from their portfolios.
In a new DerivSource podcast series, we explore the evolution of ESG with leading industry experts to offer insight into the changing space from a legal and asset management perspective, the rise of ESG derivatives/futures and important role of data.
The legal perspective: Paul Davies and Michael Green from Latham and Watkins
Investor pressure is a key non-legal driver for the rise in ESG investing. For example, many pension funds no longer look solely at Return on Investment (ROI) as their customers – future pensioners – want to know their money is being invested in companies that perform ethically and do not harm the environment. As ESG obligations are imposed on more investment firms, many firms are adopting formal standards such as the UN Principles of Responsible Investment.
Changing consumer views and awareness of the risks to companies associated with climate change – such as a greater sensitivity to flooding and extreme climate events – is also driving increased interest in ESG investing. The BBC program Blue Planet II had a significant impact on consumers' views regarding single use plastics, which has driven a big push to eliminate these. The big factor that ties together legal and non-legal drivers is reputational risk. A significant event can dramatically change investors' view of a firm.
For lawyers, beyond traditional environmental work, there is an increasing focus on social issues. The UK's Modern Slavery Act, for example, has had a material impact on consumer and company awareness of such exploitative business practices. One particular area of focus for lawyers is on the relationship between parent companies and subsidiaries and how groups are structured. The duty of care that parent companies owe to employees of overseas subsidiaries or to third parties is an important area of focus for multinational companies in particular.
Innovative products (particularly in the due diligence space) are increasingly important in this more socially conscious time. In the context of a transaction, traditionally lawyers were very focused on a target, but now they are looking at the broader supply chain including second, third, and fourth tier suppliers. It is very challenging to review all the necessary information under compressed timescales, with tightly controlled flows of information and increased pressure to do more for less. New regulations introduce ever more data collection and reporting requirements. Robust (and new) tools will therefore be needed for firms to stay on top of their ESG risks and to accurately inform consumers, employees and stakeholders in their decision-making. Technology, especially artificial intelligence (AI), will be key to solving these issues.
ESG futures: Zubin Ramdarshan from Eurex
Eurex launched three ESG futures products in February 2019, following requests from customers to look into offering index derivatives related to ESG strategies. ESG had been a prevalent trend in recent Exchange-Traded Fund (ETF) launches and was supported by growing assets under management.
The STOXX Europe 600 ESG-X Index Futures (FSEG) in particular has seen significant uptake, with 350,000 contracts since the launch in mid-February, and an open interest of 56,000 contracts, which equates to just shy of EUR 1 bn notional. One of the reasons for ESG-X's rapid success has been its simplicity. A small portion (5% to 10%) of the basket of stocks that are not compliant with the pre-set ESG criteria are simply removed from the index. This light exclusion method represents an easy entry point into ESG investing without changing the risk/reward dynamics of the benchmark too significantly.
The introduction of ESG futures enhances the range of products asset managers can use to implement an ESG strategy. Previously, asset managers that wanted to implement an ESG mandate would have to either execute a (costly) basket adhering to ESG criteria on a cash basis or approach their prime broker to construct a bespoke basket and then execute via a total return swap (TRS). Futures provide leverage exposure because they are margined. There is also a liquidity advantage – having an order book with continuous pricing during the trading day gives visibility, transparency and comfort in ensuring best execution when it comes to utilising the futures.
Eurex recently announced the launch of one option on the STOXX® Europe 600 ESG-X Index on Oct 21st, 2019 to further supplement the sustainable index offering.
Asset management: James Purcell from UBS Global Wealth Management
ESG Derivatives have a huge potential for the mainstreaming of sustainable investing, theability to hedge and also to speculate while using fully compliant sustainable investing instruments can really help us mainstream and accelerate the growth of this very important sector. ESG derivatives provide an extension to the toolkit that you would normally find in bonds or equities. The ability to be able to hedge our exposure by using ESG derivatives will also allow us to take even larger positions or scale into positions quicker as we are acting as investors.
The application of ESG derivatives will differ depending upon the client. In a wealth management context, ESG derivatives may be predominantly used to gain access to asset classes that previously were not available to wealth clients. However, in the asset management industry, ESG derivatives are more likely to be employed as a hedging tool and also as a tool against synthetic exposure in a way that is quicker than the conventional approach to investing.
The broad demand for ESG is clearly there and is accelerating due to a number of factors. The first is demographics. As money is transferred to younger generations who generally have more socially conscious attitudes, we see a corresponding leap in the interest for ESG related products. However, when it comes to ESG derivatives, it is the sophistication of investors and the maturing understanding of these products that will drive adoption.
The core benefit is to enable a portfolio that is already sustainable in Delta one cash assets to be able to express itself through derivatives as well. If you have a portfolio of stocks and bonds, all of which meet your ESG criteria, you have to take a position in a derivative that you, yourself would not be comfortable with as it stands today. The development of ESG derivatives gives asset managers an opportunity to continue to invest alongside their values and preferences without having to make a compromise that starts when moving from cash assets into derivative markets.
The growth potential of ESG derivatives and equities is inherently linked to the growth of ESG equity assets in general. There are no significant barriers as to why ESG derivatives for equities can't become increasingly popular and grow at the same pace as ESG assets overall.
Technology will make a big difference to how fast ESG derivatives grow. One of the main challenges with the more exotic forms of ESG derivatives – for example, derivatives that tie interest rate or loan costs to ESG performance – is around the measurement and tracking of the underlying data that will in turn determine the cost of the loan. If managers can accurately measure environmental and sustainability factors in real-time – such as through the Internet-of-Things – they can effectively price loans according to the sustainability characteristics in real time. That ability will trigger large growth in the more exotic elements of ESG derivatives.
Data: Chris Johnson from HSBC Securities Services
ESG data is in its early stages and tends to be non-financial and opinion-based. ESG scores and ratings enable companies to be measured based on various sustainability criteria. However, there are multiple different methodologies which can yield very different results. Some 30% of assets could be either highly rated or poorly rated according to the different suppliers. Companies can also be rated according to carbon emissions, which is a measurable standard, but problems exist with coverage and underreporting. Then there are measurements for the United Nations Sustainable Development Goals (SDG),which are becoming more available.
Regulators, especially in Europe, are concerned with making sure that sustainability is encouraged and that the measurements are established to make sure it is done properly. There is currently no requirement to report on ESG post trade, so any reports produced now will be pre-empting any prescriptive reporting that may come in the future.
However, the European Union is proactively developing an ESG taxonomy which will be largely focused on climate. In Hong Kong, the Securities & Futures Commission (SFC) produced a paper looking at the measurement of fund strategies to demonstrate that at least 70% of the net asset value is ESG oriented. In the UK, the Department for Work and Pensions has a requirement for UK pension funds of a certain size to consider ESG within their investment strategy from October 2019. In the United States, a number of states are pushing ESG, such as California, Massachusetts, Washington D.C. and Washington state and New York.
Regulators are aware that measuring ESG compliance is challenging, but as they form new reporting requirements, this will help to drive forward ESG data. However, it could still take five to 20 years for the various methodologies to converge and for non-financial ESG measurement to catch up with the world of financial data.
*To learn more about these topics, please listen to our ESG Podcast series which is available on DerivSource.com and iTunes.