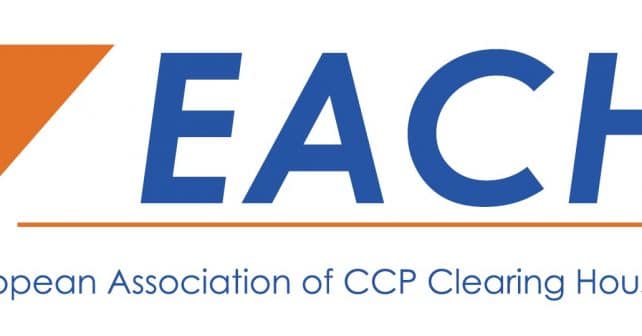 The European Association of CCP Clearing Houses (EACH) has published a paper – 'Best practices of CCPs stress tests'.
This paper addresses stress tests performed by CCPs to determine the size of their default fund(s), designed to quantify the credit risk associated with the default of one or more Clearing Members.

The aim of this paper is to describe how to achieve a higher level of standardisation of stress testing principles. In order to do this, this paper contains:
– 4 Principles to be applied by CCPs when performing stress tests: Relevance, Structure, Governance, Transparency.
– 13 Best Practices with regard to how risk is measured by a CCP in a stress scenario. These 13 Best Practices relate to the following areas: Scenarios, Stress period of risk, Stress Positions and Prices, Stress liquidity, Aggregation, Calculation of the stress effect, Collateral, Allocation, Governance, Validation, Disclosure.
About EACH
The European Association of CCP Clearing Houses (EACH) represents the interests of CCPs in Europe since 1992. EACH is registered in the European Union Transparency Register with number 36897011311-96. EACH currently the following 20 members from 16 different European countries:
ATHEXClear S.A.

BME Clearing, S.A.

CC&G (Cassa di Compensazione e Garanzia S.p.A.)

CCP Austria

CME Clearing Europe

Eurex Clearing AG

EuroCCP N.V.

European Commodity Clearing AG

ICE Clear Europe

Irgit S.A. (Warsaw Commodity Clearing House)

KDPW_CCP S.A.

KELER CCP Ltd

LCH.Clearnet Ltd

LCH.Clearnet SA

LME Clear

Nasdaq Clearing

National Clearing Centre (NCC)

OMIClear

SIX x-clear AG

Takasbank