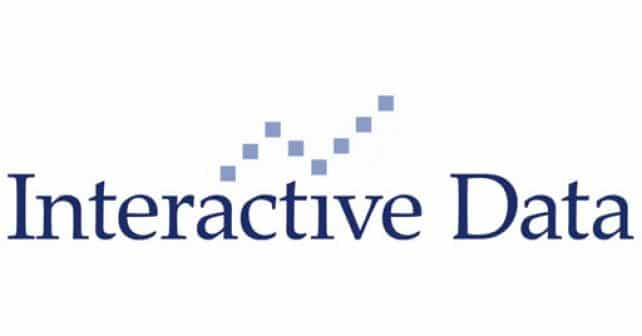 Interactive Data Corporation is a trusted leader in financial information. Thousands of financial institutions and active traders, as well as hundreds of software and service providers, subscribe to our fixed income evaluations, reference data, real-time market data, trading infrastructure services, fixed income analytics, desktop solutions and web-based solutions. Interactive Data's offerings support clients around the world with mission-critical functions, including portfolio valuation, regulatory compliance, risk management, electronic trading and wealth management. Interactive Data has over 2,500 employees in offices worldwide. 
Backed by more than 40 years of experience, Interactive Data is a proven industry leader in evaluated pricing, setting the standard for coverage, quality and reliable delivery. Thousands of financial institutions worldwide, ranging from central banks to large investment banks, subscribe to Interactive Data's evaluations.Interactive Data delivers daily evaluations representing approximately 135 countries and 450 different currencies for approximately 2.7 million financial instruments.
Interactive Data provides high-quality reference data on over 10 million financial instruments, helping clients improve risk management, maintain compliance with regulatory mandates and maximize operational efficiency across the enterprise. Building on decades of experience, Interactive Data continues to strengthen its programs to help measure the quality, accuracy and timeliness of reference data. The company's researchers compile information from an extensive range of sources, including exchanges, underwriters, government agencies, issuers and other authoritative sources.
For more information, please visit www.interactivedata.com.