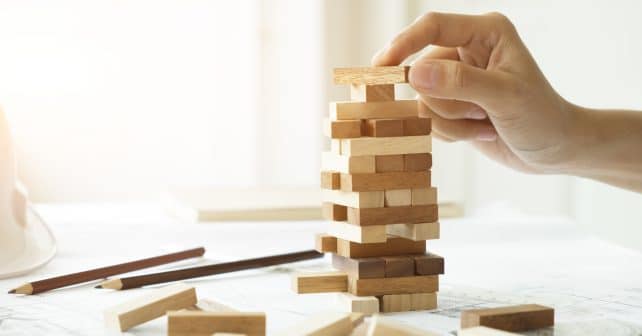 According to a new GreySpark's Buyers Guide, for Tier I and II banks and the software vendors that support them, the focus this year is all about total cost of ownership and modularity when it comes to collateral management and OTC derivatives processing solutions. In a Q&A with Russell Dinnage,Senior Manager: Head of the Capital Markets Intelligence Practice —London at GreySpark, we explore the highlights of this "Buyers Guide: Collateral Management & OTC Derivatives Processing Solutions 2019."
Q. What motivated you to do produce this buyer's guide now?
A.The report was produced as part of GreySpark's annual cycle for 'Buyer's Guide' reports in which we systematically address all the components of the sellside and buyside trading technology and operational technology stack. As such, it may be another 1-2 years before the topic of collateral management and OTC derivatives processing solutions is revisited.
Q. Given tier 1 and 2 firms have largely completed their regulatory obligations related to UMR and EMIR, what are their next big areas of focus for OTC collateral management systems? Is there a new driver behind investment in technology?
A. The next big area of focus around those systems for Tier I / Tier II banks is going to be around overall tech stack architecture and design, and ultimately decision-making re: the inclusion or non-inclusion of vendor-provided components into that stack's overall architecture. Herein the driver is the level of commitment / investment itself that decision-makers in the front and middle office are going to put forward over the next 1-2 years to ensure they remain relevant from an operational and client-facing perspective in terms of the competitiveness of the overall post-trade offering from an automation perspective, which encompasses thinking re: both current run-the-bank costs vs. change-the-bank expenditure that can only be determined through so-called value accounting (i.e. where does the bank offer the most value to its specific client base based on the characteristics of that client base from a post-trade services perspective).
Q. You mentioned modularity and total cost of ownership as two big trends impacting tier 1 and 2 banks. Why are their focused on this now? Can you explain these trends briefly?
A. Most Tier I and Tier II banks are focused on modularity and Total Cost of Ownership (TCO) re: collateral management and OTC derivatives processing solutions in 2019 because the existing, legacy, in-house built solutions currently in place have become increasingly unwieldy and not-fit-for-purpose for the years that lie ahead in terms of the current trend within the banking industry overall toward costs optimisation and rationalisation. The 'modularity' of both in-house built solutions (i.e. upgrades to in-house built legacy tech stacks) and the vendor-provided solutions is the key trend in that GreySpark increasingly believes that, going forward, banks should and must consider the need for a greater degree of flexibility and optionality when it comes to post-trade services provision going forward and the cost optimisation that can come from re-engineering the architecture of in-house built stacks so that they are designed to reflect the ability of the bank to only pass on increased services costs to clients as / when it is necessary to do so.
Q. Given these trends, can you share any highlights from the guide as to how the vendor landscape supports these trends and new needs?
A. Relevant vendor solutions in the space are now increasingly designed to take modularity into account as a key selling point when it comes to competing for bank consumer market share. The assessed systems in the GreySpark report all demonstrated their ability to not only comprehensively cover all the commoditised 'basics' required of collateral management and OTC derivatives processing services, but to also allow for flexibility and scalability when it comes to integration into in-house built, legacy tech stacks.
Q. What about cloud solutions? Where do they fit in?
A. Cloud or SaaS is now an essential characteristic of vendor-provided solution design, and it plays a key role in modularity thinking from both a vendor provider perspective and a bank buyer perspective. The defining differential here is the ability of Cloud or SaaS platforms to offer the full-stack characteristics of on-premises installs from a functionality perspective, and the ability of those platform offerings to be scalable enough to allow for bespoke on-premises installations as / when specific banks are unwilling to simply take the out-of-the-box offering once a vendor selection is made. Resistance to the out-of-the-box offering only is likely to occur for some time to come, but GreySpark anticipates that this resistance will wane over time as the overall services provision in the post-trade space increases in its level of commoditisation.
Q. What advice would you give 'buyers'? What advice would you give vendors for how they can best evolve to support these new needs?
A. Buyers –Start thinking now about the role that vendor offerings will play in the tech stack going forward, and have a clear idea where all the relevant vendor offerings could offer value.
Vendors – Continue to think along the lines of post-trade services consolidation and commoditisation, and continue to follow closely how bank buyers are responding to that onus, gearing relevant offerings accordingly to ensure that the overall evolution of the post-trade services space does not pass the vendors' specific offerings by as / when 'platformisation' fully takes hold.
More on this report.